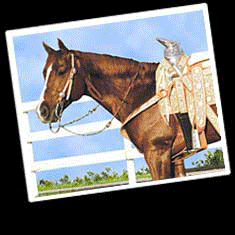 W E L C O M E
At Rancho El Ojival, we have the best blood stallion horse cutters and work of the United States of America, so our specimens are guaranteed lineage.

In our hatchery, located in Mission, Texas, we have children of true legends and we strive to achieve quality products through a process of genetic selection of the best lines.

We offer colts and fillies ready to start of weaning or in rein, mares, stallions and horses terminated in charra reins.

Rancho El Ojival a member of the Asociación Mexicana de Criaderos de Caballos Cuarto de Milla, American Quarter Horse Association, National Cutting Horse Association and National Reining Horse Association.

We invite you to come and meet us.
Call us to make your appointment.
USA
1703 W Mile 2 Rd
Mission TX 78574-9293
Ph. Office (956) 585-2074
Mobile. (956) 566-9387

Queretaro, Mexico
M.V.Z. Carlos Alberto Reyes Pérez
Mobile. 442-247-4261 (MEX)